Customer Reviews
Write a Review
Ask a Question
10/24/2021
Chris W.

United States
10/08/2021
Laurie C.

United States
I recommend this product
I would definitely buy again!
I love this mask! At first, I was skeptical of its quality and effects on my skin, since I had a mask like this before and it didn't do much. But this one is absolutely great. The reviews are right—within one use, you can already see improvements in your skin! I had bumps on my forehead and a little redness on my cheeks. This mask made my bumps disappear in a night, and the redness is not as severe. No excessive blackheads, just as I wanted, and my pores looked nonexistent! I like to apply it in the shower because it's less of a clean up and much easier to remove. Only takes 15 minutes out of your day twice a week, and for the results, that's a great way to spend your time and money. It feels very smooth and luxurious, too, so if you want that mini-spa experience, this mask is it. I like to follow up with witch sea mist toner and my favorite moisturizer, as the container says to do. I have oily/combo (oily on cheeks and nose, dry around eyebrows) skin, so this balances out my skin real good. A little goes a long way, so this is bound to last a while; and for $54, this is already a steal. I would definitely buy again and recommend to others!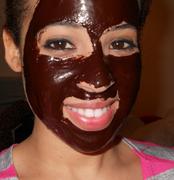 09/30/2021
Ruth L.

United States
08/14/2021
Ruth L.

United States
I recommend this product
Good Quality Mud Mask!
I really like this mud mask. First of all, if you look at the list of ingredients, it is made of organic ingredients. It smells like chocolate. After using this my face felt so clean, smooth and soft. Make sure to moisturize afterwards. It comes in a glass jar and a little spoon so you are not having to dip your fingers in the jar. This is my first time trying Mocha Mud Mask and I have to say this is a good quality mud mask.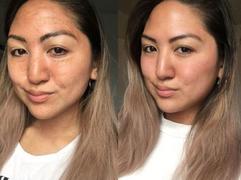 06/25/2021
Colleen S.

United States
10/24/2021
Olivia S.

United States
I recommend this product
I hate skincare routine but this has changed the game!
I have tried many different masks over the years. I hate skin care routines, but am reaching an age where I can't ignore it. I've only used this one 3 times in 2 weeks so far, but I am already impressed! I was dealing with large pores and they are absolutely noticeably smaller now. The mask is easy to remove, which I like, and my skin feels great afterwards.
10/24/2021
Mindy H.

United States
I recommend this product
I didn't know mud can can be this luxurious!
I didn't know mud can can be this luxurious! To apply I followed the directions starting with a damp face. I also found keeping my fingers damp helped spread the mud evenly. The mask did exactly what it was supposed to do. As it dried, I was able to see oil pulled out around my oil glands. After rinsing, my skin felt clean and I felt pampered. TO NOTE: this is mud. It is dirty. Your washcloth may never be the same. I have one washcloth I use just for mud masks. It always looks dirty, even fresh out of the washing machine. I am going to get a lot of treatments out of this one small tub. I'll get this as a gift for my best friend and mom!
09/26/2021
Julie F.

United States
I recommend this product
Highly recommended!
This mask, for the price is a pretty good deal. It spreads easy and feels SLIGHTLY tingly but I think only because I have very sensitive skin. I use it purely for relaxation purposes. I find having a mask on at the end of the day is super great for unwinding. But as far as skin benefits go I haven't really seen much of a difference to be honest. I do like the quality and the packaging so I'm happy to say it's a good product but I would probably try the hibiscus mask when I run out of this one. Thanks Dermay!
09/14/2021
Christy C.

Canada
I recommend this product
The best!
I use this mask at least twice a week after I deep cleanse my face. One thing I really like about this mask is that it comes in a jar and not a tube. The mask texture is very soft and easy to apply. To me it smells kind of earthy, but not too much of a mud smell. It's a pleasant smell to me. I apply a thin layer and leave it on for at least 20 – 30 minutes, then rinse with warm water. After rinsing I can honestly say my face feels so soft and it looks really clean. Also, my pores appear to be smaller after use. I would highly recommend purchasing this mask because it's one of the best I have used.
09/03/2021
Amanda R.

United Kingdom
I recommend this product
Will buy this product again!
I bought it a few weeks ago. And I'm totally in love. Fast Delivery. Quality product. I love how looks my face after... reducing pores, minimize acne, clarifying, and leaves the skin smooth. I use it two times at week. Definitely I will buy this product again and definitely I recommend it.
08/27/2021
Geraldine L.

United States
I recommend this product
So effective!! Even in one use!!
I mean !! After one use my skin is soooo soft and my pores are better. I have very sensitive skin with rosacea and was nervous when I felt the tingles. After rinsing it off, I actually said "omg" out loud when I felt my face! Baby Silky soft! Pores are noticeably better too and that really surprised me....after one use!!!
08/25/2021
Sherri H.

Canada
I recommend this product
No harsh ingredients!
Was searching for a new facial/body scrub that didn't have a lot or any toxins in it that would actually work and feel good. Yay, I found one, this is it! Smells so good, clean and fresh. Goes on so easy and smoothly, no need to wet face or body first and rinses off just as easy. My face looked brighter and fresher and my pores looked more refined as well after one use. Loving that there are no harsh ingredients and I get even better results than with my other name brand products. I believe that this is worth the money and I'm really satisfied with this product. And FYI, a little goes a long way. You don't need to slather a lot on to get the job done. Great stuff!
08/20/2021
Teresa M.

United States
I recommend this product
Worth the penny!
I spend quite a bit of $ on my skin regime. From acid peels, deplaning, to anti-aging skin care, you name it, I use it to keep it in shape. However, large pores, blackheads are my downfall, especially on my nose and cheekbones! Bought the mask, said why the heck not & was SO surprised with the gunk it lifted from my pores in just 15 minutes.
07/28/2021
Evelyn Z.

Australia
I recommend this product
Favorite mask ever!
This mask is specifically made for oily and acne prone skin; it isn't moisturizing. But, that's not what I need. The mask feels like butter and it doesn't get itchy as it dries whatsoever. With most deep cleansing and pore reducing masks I've had, it gets that way and irritates my skin. I got this Mocha Mud Mask and I love it. My favorite mask ever and I have tried MANY.
07/24/2021
Ashley N.

United States
I recommend this product
I recommend this for everyone!
My face was starting to break out all of a sudden, I had tried other mud masks and the charcoal masks, but none of them really seemed to make a difference. I used this mask last night for the first time, and my face has miraculously pretty much cleared up!! I still had some larger red bumps on my face last night when i put the mask on, and before putting the mask on I had also picked at a few.... but it left my skin super soft and really helped the blemishes that I had! This morning, bumps are gone and there are no red spots at all! Will definitely recommend to friends and family!!!!!