Customer Reviews
Write a Review
Ask a Question
10/24/2021
Grace O.

United States
09/30/2021
Stephanie B.

Australia
I recommend this product
Grateful for this!
My 15 month old son has had TERRIBLE eczema all over his body since September, but it was especially bad behind his knees. Nothing helped. Not steroids or goat milk soap or aquaphor or aveeno eczema cream... etc! I put this on one night with low expectations and LITERALLY the next morning his legs were clear. I immediately ordered three more containers. I put it on daily/every other day and his skin has never been better! Still on my first container, a little goes a long way.
08/14/2021
Lorene J.

United States
I recommend this product
Worth it!
Originally bought this to use on my infant daughter, who has incredibly sensitive skin. I wasn't happy with how it reacted on her skin but it was too expensive to throw away, so I tried it on myself... This is AMAZING on dry winter skin. So far I've used it as a overnight lip treatment and on dry/flakey patches on my face (without it causing any breakouts) Most importantly, this balm was able to heal a deep crack on my hand (from dry skin) literally overnight. Just applied a tiny amount and covered with a bandaid. Concerned about the price? Rest assured that a little goes a *long* way. Love it!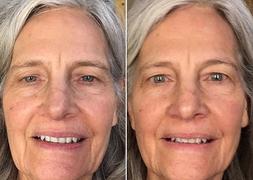 07/24/2021
Ginger M.

United States
I recommend this product
worth the money!
All in all I like it for the most part. It doesn't really smell much unless you stick your nose in the tube. This definitely moisturizes a lot better than cetaphil and it is not irritating, but the moisture isn't permanent due to the ingredients. What I mean by that is, it does kind of moisturize skin while it's on, but as soon as you wash it off your skin is just as dry as it was before. So it's just kind of covering up dryness if that makes sense. It's not helping your skin in the long run. I'll will continue using this until I find a better product, but I don't regret buying this.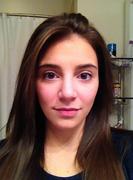 07/19/2021
Shari R.

United States
I recommend this product
I really love this!
I have used this Berry Burst Balm just a few times and I am already loving it. I had really chapped lips and some dry areas on my face for a while now, and nothing was getting rid of it. I tried the Healing Balm and it got rid of the chapness in overnight. I love how this is organic so I do not have to worry about what I am putting on my face.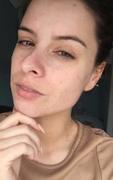 07/12/2021
Michelle C.

United States
I recommend this product
the best for eczema prone skin!!
I never , ever write reviews. However, this is important !! First of all, I'm a 62 year old man who has suffered with atopic dermatitus and eczema since I was seven years old. This has been the first and only product that I've used that has allowed me to get off steroids for my skin condition. I've tried many, many lotions, ointments, creams, both prescription and over the counter to alleviate my skin discomfort. When I first tried the Berry Burst of Dermay, I was skeptical. I tried it on a Saturday morning in case I would have to used my steroid ointment later in the day if it didn't work. That was almost a year ago, or whenever this product was introduced to the market. Since then, I use it every day in the morning and it lasts all day and night. I wanted to let the public know how good this product really is. Hope this helps someone.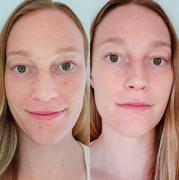 06/14/2021
Shannon G.

Australia
05/02/2021
Dianne S.

United States
I recommend this product
Savior!
I'm a fair-skinned with pretty sensitive skin. I work 24hr shifts, and with COVID, have to wear fitted N-95 masks frequently throughout the shift, which have been extremely irritating to my face. My face recently broke out badly while at work (see picture when it started) and none of my regular facial treatments would work. This rash was itchy, patchy, dry and it burned like hell. I'm still not sure what it was (dermatologist appt isn't for a couple of weeks), but I've never experienced anything this bad before. Over the next few days, it remained red and itchy. My skin started to flake like crazy. It was so embarrassing and I was constantly trying to moisturize to keep my skin from cracking and flaking. On my next shift, my coworker told me how she swears by Berry Burst Balm for her eczema, so I decided to try it. Oh my god! Yes, it feels a little greasy, but it helped me out immensely. No more burning, itching, or raised patches. I'm still a little dry, but that's part of the healing process and it's definitely clearing up. I've been using this for three days both in the morning and evenings after I wash my face with a gentle cleanser. Definitely happy with this and will continue to use it, especially in the case of future breakouts.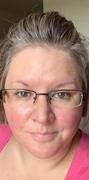 10/24/2021
Kara L.

United States
I recommend this product
Love this stuff!
Love this stuff! Whenever my face gets really dry or I get a slight rash I put this on and I'm healed the next day. It's also good on sunburns- love this stuff!
10/24/2021
Desiree C.

United States
I recommend this product
Skin rash no more!
Since the pandemic, I have been washing my hands with soap nonstop and I noticed that I had my skin irritated. I've been searching for healing balm online and came across this product. So happy because all the skin rash I got from the soap are now gone. I still wash my hands with soap but I make sure to apply the balm after. Thanks for this! My savior this pandemic!
10/08/2021
Agnes W.

United States
I recommend this product
Love this company!
This balm works wonders to heal and hydrate!! I love this company!!
09/26/2021
Nina B.

United States
I recommend this product
Gonna repurchase!!
I've been on a skincare kick and got this as a gift. It's a balm and once it sets into my face, it makes my skin so smooth and hydrated. This is definitely not a product just for those with surgical wounds, burns, scars, etc. Honestly even with a few days of use my skin looks amazing. I'll definitely be repurchasing once I am done with this tub.
09/14/2021
Lillian A.

United States
I recommend this product
My go-to for everything!
This is my go to for everything. My kids both have sensitive skin so we have to watch everything we put on their little bodies but this works wonders and is an instant healer. We use it on every type of rash, little scrapes, dry skin absolutly everything.
09/03/2021
Silvia G.

United States
I recommend this product
Great help for us, frontliners!
I am a nurse, so I am always washing my hands, and they are always really dry as a result. I am also really picky about my lotions because I don't like having a greasy feeling on my hands afterwards, and I am also allergic to lots of common products in moisturizers. I love all the ingredients, and it leaves my hands feeling soft instead of greasy. I also use it as chap stick, which works really great too. I have also used it on cuts, and it is very soothing. The scent isn't fantastic, but it is unscented, so I don't mind. The scent doesn't last very long on my hands anyways.
08/27/2021
Maggie P.

Canada
I recommend this product
The best balm!
I absolutely love this balm! My daughter was having issues with the creases behind her knees and elbows and her normal moisturizer wasn't cutting it. This is great because I can reapply as often as needed bc there is no scent. I find that when I hanged her diaper i reapply and within the first day I saw a noticeable change. I love this balm so much.