Customer Reviews
Write a Review
Ask a Question
10/13/2021
Macie S.

United States
I recommend this product
You will thank yourself!
At the end of the day when you just want to get in bed.. take 5 minutes to wash with Dermay's Plum Milk cleanser and follow up with the Dermay's Bakinol! you will thank yourself! When I'm done I feel like the day has been washed away and my face is silky smooth, clean and refreshed.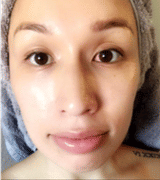 07/19/2021
Myrl L.

Australia
05/06/2021
Carolin L.

United States
02/20/2021
Neoma G.

Australia
I recommend this product
Good results!
Good results! So far my dark marks and texture seem to be improving. The Bakinol takes a while to sink into the skin.. it's a little greasy feeling for a while after applying. I use a jade roller to help the product sink in really helps though! Be careful when you're first starting out with how often you're using. Maybe start out with once a week for a couple weeks and up the usage gradually. I used it two nights in a row when I first started and had a reaction!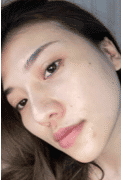 02/13/2021
Vannesa L.

United States
11/19/2021
Andrew B.

United States
I recommend this product
i love how everything is organic!
worked really well and made a difference with my blackheads. also a good price point compared to others! love how everything is organic! i love this!
I recommend this product
Only organic best for my skin
I never knew that an anti-aging product could be this great! I was skeptical at first when it says retinol. But when I saw it is all organic, boy oh boy, I went head first ordering it. The first week, I thought it will give me harsh side effects as all retinols do, but not only was I wrong, it gave me the look that I was hoping for. It gave me more than I could hope for. Thank you @dermay!
I recommend this product
Just 1-2 drops every night
I have been using Bakinol and never had the harsh skin irritation, redness, and scaling! Just 1 or 2 drops and using it at night made my skin clearer and without fine lines and pigmentation. Highly recommendable!
I recommend this product
Dermay products helped me a lot!
I have been looking for this product for ages! Thank you is all I can say. You don't know how your product helped me @dermay. I have suffered hyperpigmentation most of my life, I know it is normal and harmless, but of course, with the way the world is now, this product should be heard and known for all ladies like myself!
I recommend this product
Best product ever! Thank you Dermay!
I've had problems with using these kinds of products, especially with breakouts. But since Bakino is rich in antioxidants, it offers anti-inflammatory and anti-microbial properties, which is perfect for my skin type (acne-prone). Best product ever! Great job @dermay!